Storytelling makes the world go round. Contemporary short fiction for the busy reader
Off-Road
One phone call jolts young Tessa Warren out of her black-and-white, home-alone life. She spent two years mourning the tragic death of her filmmaker brother. Two years living with her guilt.
The phone call catapults her into a crazy Labor Day weekend in the searing heat of the Mojave Desert, making a film of an off-road race with classmates Eric Pyne and Lyndie Reed. Shooting the film will give Tessa a perfect opportunity to redeem herself and continue her brother's work. But bent-on-violence environmental protestor Rachel Stott, aka Turtle Girl, intends to sabotage the race and Tessa's film in an effort to save the habitat of the desert tortoise.
An exciting adventure and a short read for busy readers.
Off-Road is the first in the Film Crew series. Next up will be Surfrider. Each book will be a short read. A fun adventure that I hope will spark enthusiasm for reading. Inspiration for this model comes in part from author James Patterson's BookShots series. Easy reads to spark interest in books.
Buy Off-Road on Amazon Kindle.
A Twin Long Gone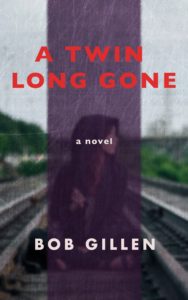 Now 61, Cabe Wray prided himself on his accomplishments. Most of them, anyway. Selling technology products came naturally to him. Finding his sister was another matter.
After years of fruitless effort searching for Gail, Wray takes the advice of a friend and hires Arturo Fonseca, a film director, and Kelsey Graf, an actor, to create an Internet video that may help Wray find Gail.
Fonseca brings passion to the project – a passion bordering on blind drive. And Graf immerses herself so deeply she almost becomes the woman they search for.
What Wray does not anticipate – how the filmmaking will tear his heart open… and reveal his own role in Gail's disappearance.
Buy A Twin Long Gone on Amazon Kindle.
Buried Lies: A Play
When young Sean Doyle makes a video for his college admissions portfolio about his long-dead father, he unleashes the deep-seated anger of his mother, Clare Doyle. Researching the video brings him face to face with his father's former lover.
Long-buried hostilities between his mother and the former lover boil over while Sean loses his dream of attending film school in New York. Can the former lover lead Sean to find the father he never knew?
Buy it here on Amazon Kindle.
Author Page
Please check out my author page on Amazon Kindle for more titles.