Mannequin Monday – A Girl, My Lord, in a Flatbed Ford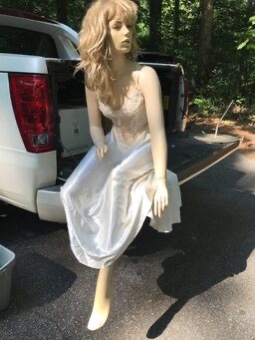 My Lord, our mannequin drives a flatbed Ford this week. Ride along as words dress her story.
"Stuff your eyes with wonder… live as if you'd drop dead in ten seconds." Words from Ray Bradbury. Today's Mannequin Monday is a mashup of song lyrics, a real-life memory, and Ray Bradbury quotes.
And then I present "Hollywood and Highland," a short story I wrote using all these pieces.
Continue reading