Hi and welcome. Thanks for stopping by.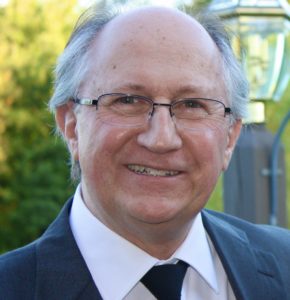 All my heroes are storytellers.
I devour story, especially contemporary fiction. From my youngest years I have travelled the globe through story, whether in books or in film. A few of my favorite authors include the classic John Steinbeck and Ernest Hemingway.
My favorite books include all of Louise Penny's work. I not only enjoy the stories and the characters, I am totally in awe of her words, her style. Since I was a little kid I have read mysteries/thrillers/adventure. I love Michael Connelly's Harry Bosch character. Daniel Silva is another fav. His knowledge of global politics often puts fear in my heart! And the stories from William Kent Krueger and Tony Hillerman never disappoint.
Recently I have delighted in first-time books from a few authors: Kathleen Glasgow's Girl in Pieces, about a teen girl who is a cutter and an addict, struggling to survive; and Elle Marr's The Missing Sister, set in the Paris catacombs (which I never knew existed). I look for a book to take me somewhere I've never been, whether it's a place, an emotion, a mystery.
I am passionate about the craft of writing. After writing several novels, I have explored in recent years short fiction, with well over 70 stories on my blog. Short fiction, easy to read in our busy world. I write for those who love an engaging story. Who search for where they fit in today's difficult world.
My stories are contemporary, realistic fiction. Adventure stories with a quick pace and strong, cinematic dialogue. Populated with characters who search, who yearn for healing. Dealing with loss, looking for closure. Struggling to articulate emotions in their relationships. All striving to find their voices.
In my books I explore characters who probe the power of film and media. The stories have a cinematic feel, since I draw on my eleven years of experience teaching media production to high school seniors. Through my novels I want to suggest to readers tools helpful for healing, for finding their place in the world.
In my younger years I took inspiration from John Steinbeck's books, especially Travels with Charley. In the book, Steinbeck described his cross-country drive in search of the America of his younger years. I honored Steinbeck by attending his funeral years ago in Manhattan.
My life has been anything but linear. I consider myself a serendipitous wanderer. I have driven cross-country twice. I have toured the Northeast – Cape Cod, Nantucket, Maine, Vermont, as well as north to Montreal and Québec. In the late '80s my family and I relocated from New York City to the Los Angeles area, where we now live. Life near an ocean is a given.
I consider myself a lifelong learner. I have taken online writing courses with Loyola Marymount University, Stanford University, the International Writing Program at the University of Iowa, and the Institute for Children's Literature.
I also took a screenwriting course with Michael Hauge. You can check my other website (https://thefilmmakerlifestyle.com) where I have interviewed 60+ filmmakers and storytellers.
I hope you enjoy my stories. Check my ebooks out on my Amazon author page. And find my stories at my blog.
And let me close with a favorite quote:
"The 21st century will be a search for meaning. We're going to find meaning in stories that tell us who we are. Story was the principal tool of Jesus Christ, the Bible, The Torah, Abe Lincoln, Franklin Roosevelt. Story is what touches people. Story is what changes lives. And that's what we do here."
Bob Rogers, BRC Imagination Arts
Connect with me:
You can email me at:
bob@bobgillen.net
Or snail mail at:
P.O. Box 2962
Agoura Hills, CA 91301
All content and stories copyright Bob Gillen 2015-2023