Mannequin Monday – Scars Tell a Story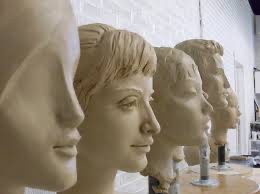 "A shuddering ripple, a thrill of strength." Rainer Maria Rilke's description of Auguste Rodin's sculptures. Mannequin Monday this week examines the work of Rodin, with implications for authors.
I offer my own story, Scars Tell a Story, where I try to absorb some of Rodin's artistic outlooks into my writing.